MEDIA CENTER PRESS RELEASES IN THE NEWS
Centers for Spiritual Living Spiritual Leader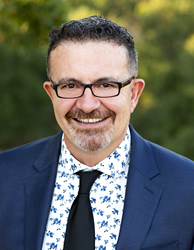 As Spiritual Leader for Centers for Spiritual Living, Rev. Dr. Edward Viljoen is the public face of Centers for Spiritual Living. Edward Viljoen (pronounced full-YOON) lives in the beautiful Sonoma County wine country with his husband, Kevin. Edward leads spiritual retreats worldwide and is a prolific author of published spiritual articles and books (Penguin Random House, Saint Martin's Press.) Edward received two honorary doctorate degrees from Centers for Spiritual Living, and in 2018, he was awarded our movement's cherished Ernest Holmes Award for exemplary demonstration of Dr. Holmes's teachings.
Edward started his spiritual journey in the 1980s with Science of Mind classes in Hollywood, California, and is Santa Rosa's 26-year senior minister. Edward is passionate about education and is well-known for sharing his curriculum and organizational resources with ministers nationwide. He served on the Minister's Ongoing Education Conference for 18 years, and, moved to provide spiritual support for peace officers in the tumultuous 1990s, Edward became a Law Enforcement Chaplain.
Edward was the Chair of the Transition Team that ushered the United Church of Religious Science into a new organization model and a new way of being. As a member of our Cultural Integrity and Evolution Committee, Edward initiated a movement-wide values audit and created the annual grassroots themes program. While leading a thriving Center in Santa Rosa, he served on the Spiritually Motivated Social Engagement Committee, Honorary Doctorate Committee, International Board of Trustees, and Asilomar Committee.
When not teaching classes, leading retreats, raising funds for AIDS/HIV services, and education, Edward can be found walking his dog Cooper, reading science-fiction, and binge-watching documentaries with Kevin.
Dr. Edward Viljoen, is available for speaking engagements and press interviews. For more information, contact Centers for Spiritual Living Marketing Department at: This email address is being protected from spambots. You need JavaScript enabled to view it..
The Field Leader of Centers for Spiritual Living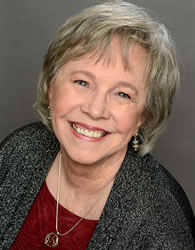 Rev. Sharon Hudson is the Field Leader for Centers for Spiritual Living. As a dynamic and inspired speaker, teacher and facilitator, she is passionate about using the power of Science Of Mind to transform lives.

She has been in Religious Science since she was a teen; and a minister since 1995. She was the founding Minister of Light of Life Center in Rancho Bernardo. She served as a chaplain at San Diego Children's Hospital and Horizon Hospice in Poway, CA.

Her background as a Human Resources Director, Accountant, Software Developer, Manager of a data center & programming staff, has allowed her to master leadership and business skills. With a focus on interpersonal communications, conflict transformation and spiritual principles, she has facilitated classes, workshops and retreats at Holmes Institute, Big Sky Retreat, Asilomar conferences, and many CSL Centers.

Rev. Sharon was Chair of the CSL Minister Council and has served on many CSL committees and the Advisory Council for the Ukraine Ministry, Tememos.

Rev. Sharon brings deep faith, love, wisdom and a peaceful presence to all that she does.