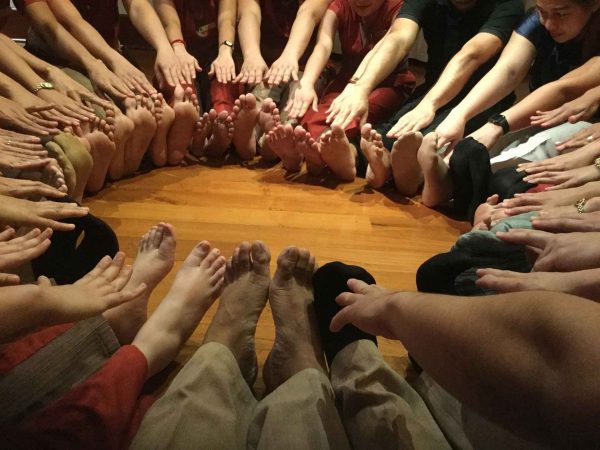 Here you will find a list of Science of Mind meetings and classes that are available around the world (outside North America). These include ones available worldwide online and local ones (by areas of the world). Links for further information are provided.
ONLINE (WORLDWIDE)
*****
Heart of Peace Meditation Groups
Click here to see list of current groups
---
Science of Mind/Affirmative Thought study/Discussion group in Australia
On the Thursday 14th of November, then every second week thereafter.
November 28th
December 12th
January 2nd 2020
We will gather on Zoom; https://zoom.us/j/8303607071
Start time 7pm till 8.30pm AEST (Australia East Coast Time) All Australasian regions are most welcome to attend.
I look forward to joining in discussion, if you have any additional questions please feel free to email @ geoffreysmith7@mac.com – My Contact Number +61( 0) 478037307 you leave the 0 off if dialing internationally
With Loving Intention
Geoffrey Smith RScP
---
Healing Love Global Meditation
Guided by Laura Topper
Free to Join
Every Wednesday 30 Minutes on Zoom Link 228-978-7124
8 PM – GMT – 12 PM US PACIFIC + 3 PM US FLORIDA
---
Online New Thought Radio Program from UK
Hosted by Laura Topper
Airs Live every Monday evening 7-9 pm (UK Time) from Burgess Hill Community Radio in Sussex UK.
Here is the link https://www.burgesshillradio.co.uk to the website where you can listen in from wherever you are!
---
ÁMATE Y SANA TUS FINANZAS

DIPLOMADO DE 8 SEMANAS BASADO EN EL TRABAJO DE L. HAY Y ENRIQUECIDO CON LOS PRINCIPIOS DE LA CIENCIA DE LA MENTE
CLASES ONLINE SÁBADOS DE OCTUBRE/NOVIEMBRE
REGISTRACIÓN E INFORMES info@cienciadelamente.com.ar
---
EUROPE
Discussions, Classes and Workshops on the Science of Mind Led by David & Lin Serlin RScP, NewThoughtNewYou
UK Science of Mind/Spiritual Living Study/Meeting Group
Kings Langley, Hertfordshire WD4 9HR
davidserlin@outlook.com
01923 264550
enquiries/newcomers welcome
Kings Langley NewThought/Spiritual Living Group Kings Langley, England (about half an hour from London Heathrow airport) Sunday Evening Meetings
For info: www.newthoughtnewyou.co.uk
---
LATIN AMERICA
Coming Soon…