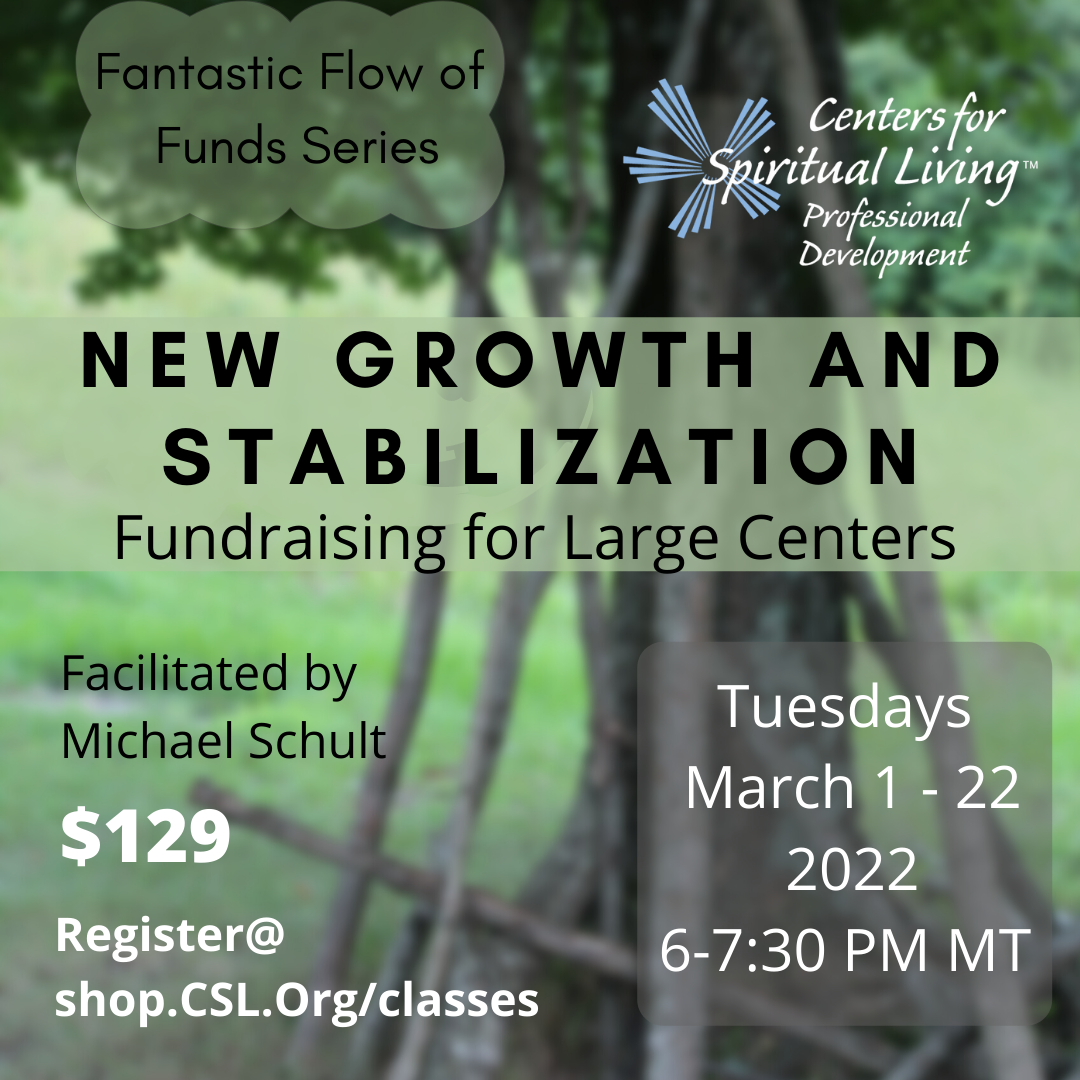 facilitated by
Michael Schlut
March 2022
facilitated by
Michael Schlut
August 2022
About the Fantastic Flow of Series
CSL Professional Development is excited to announce this new one-year series to support ministries of all sizes.
This is truly a "treat and move your feet" opportunity, combining Science of Mind principles with proven fundraising tactics and strategies.
Whether you have a large, middle-sized or small Center, a teaching chapter, or a focus ministry, you are involved with fundraising. Having the knowledge and consciousness to fundraise effectively,  gives you the tools to co-create dynamic prosperity. Each of these six courses is designed to help you map out your highest ideal of your thriving organization.