Based in Golden, Colorado, Centers for Spiritual Living™  is a global community comprised of more than 400 spiritual communities, teaching chapters, study groups and other ministries in 30 countries. These communities teach a New Thought philosophy that brings religion and science together and offers spiritual tools to transform personal lives and help make the world a better place. This is done through the study and practice of Science of Mind® and Spirit, also known as Religious Science®, which holds that all life is sacred—that each human being is an expression of God. We believe in Cause and Effect and teach that "it is done unto you as you believe." In essence, our thinking and expectations create our reality. Our teachings incorporate the ancient wisdom of spiritual traditions through the ages. People of all spiritual paths — Christian, Jewish, Buddhist, Hindu, Muslim, and others — are welcome in our communities. We help people experience a personal relationship with the creator; promote a community of tolerance, understanding and respect; provide classes, programs, prayer and meditation; and advocate a safe spiritual community of like-minded people interested in living a spiritual life.
Our Global Vision: "A World That Works for Everyone" Read more.
Centers for Spiritual Living Spiritual Leader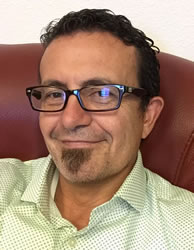 As Spiritual Leader for Centers for Spiritual Living, Rev. Dr. Edward Viljoen is the public face of Centers for Spiritual Living. Edward Viljoen (pronounced full-YOON) lives in the beautiful Sonoma County wine country with his husband, Kevin. Edward leads spiritual retreats worldwide and is a prolific author of published spiritual articles and books (Penguin Random House, Saint Martin's Press.) Edward received two honorary doctorate degrees from Centers for Spiritual Living, and in 2018, he was awarded our movement's cherished Ernest Holmes Award for exemplary demonstration of Dr. Holmes's teachings.
Edward started his spiritual journey in the 1980s with Science of Mind classes in Hollywood, California, and is Santa Rosa's 26-year senior minister. Edward is passionate about education and is well-known for sharing his curriculum and organizational resources with ministers nationwide. He served on the Minister's Ongoing Education Conference for 18 years, and, moved to provide spiritual support for peace officers in the tumultuous 1990s, Edward became a Law Enforcement Chaplain.
Edward was the Chair of the Transition Team that ushered the United Church of Religious Science into a new organization model and a new way of being. As a member of our Cultural Integrity and Evolution Committee, Edward initiated a movement-wide values audit and created the annual grassroots themes program. While leading a thriving Center in Santa Rosa, he served on the Spiritually Motivated Social Engagement Committee, Honorary Doctorate Committee, International Board of Trustees, and Asilomar Committee.
When not teaching classes, leading retreats, raising funds for AIDS/HIV services, and education, Edward can be found walking his dog Cooper, reading science-fiction, and binge-watching documentaries with Kevin.
Dr. Edward Viljoen, is available for speaking engagements and press interviews.  For more information, contact Centers for Spiritual Living Marketing Department at: lemiller@csl.org.
The Field Leader of Centers for Spiritual Living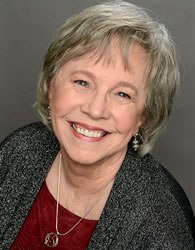 Rev. Sharon Hudson is the Field Leader for Centers for Spiritual Living. As a dynamic and inspired speaker, teacher and facilitator, she is passionate about using the power of Science Of Mind to transform lives.
She has been in Religious Science since she was a teen; and a minister since 1995. She was the founding Minister of Light of Life Center in Rancho Bernardo. She served as a chaplain at San Diego Children's Hospital and Horizon Hospice in Poway, CA.
Her background as a Human Resources Director, Accountant, Software Developer, Manager of a data center & programming staff, has allowed her to master leadership and business skills. With a focus on interpersonal communications, conflict transformation and spiritual principles, she has facilitated classes, workshops and retreats at Holmes Institute, Big Sky Retreat, Asilomar conferences, and many CSL Centers.
Rev. Sharon was Chair of the CSL Minister Council and has served on many CSL committees and the Advisory Council for the Ukraine Ministry, Tememos.
Rev. Sharon brings deep faith, love, wisdom and a peaceful presence to all that she does.
Centers for Spiritual Living Executive Director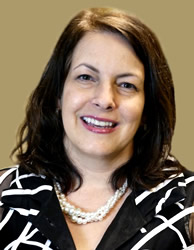 Rev. Sonia Byrne has more than 20 years of leadership experience across the financial, academic, manufacturing, distribution and retail sectors. She holds an honours Bachelor of Arts and Science from University of Toronto, a Certified Human Resources Leaders (CHRL) designation from the Human Resources Association of Canada and a Masters in Consciousness Studies from Holmes Institute and the School of Spiritual Leadership with Centers for Spiritual Living™ (CSL). Rev. Sonia's extensive business and entrepreneurial background has led her to work in Canada, USA, the United Kingdom and the Middle East North Africa (MENA) Region.
As Executive Director, Rev. Sonia Byrne is responsible for the overall program planning, policy development, fiscal management, administration and operation of all Centers for Spiritual Living functions, activities and programs. She oversee the organization's global priorities and drives organizational performance in alignment with the CSL Strategic Plan.