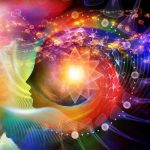 Whether you are new to Science of Mind teachings, or have been practicing for years, you will find this course invigorating as you connect, and reconnect with Source.  This is a highly individualized process enhanced by group sharing and interaction.  You will have various options to choose from that will help you explore what it means to be an individuated expression of God.
Topics of exploration include:
Co-Creation
Core Values
The Power of Belief
Your Inner Authority
Spiritual Practices
How to Increase Your Faith.
Explore and experience your spirituality in new ways and apply it to your daily life!
Textbook: This Thing Called You, by Ernest Holmes
Please note: You are not completely registered until tuition is paid. Credit for this course is not issued until tuition has been paid in full.