Foundations of Science of Mind
Mondays, January 10 – March 21, 2022 | 5:30 to 8:00 p.m. MT
$295
Taught by Rev. Ruth Kirby
This class presents a new spiritual principle each week and a spiritual practice to support that principle. The Creative Process is introduced at the beginning of the class and then flows through each week, so that the student has the opportunity to see and use the Creative Process at work in each spiritual principle.
Each week also features the writing of one of our elders as well as one of our contemporaries on the subject at hand. These include Dr. William Hornaday, Dr. Frank Richelieu, Terry Cole Whittaker, Dr. Jesse Jennings, Dr. Kathy Hearn, Dr. Linda McNamar, and many more.
About Rev. Ruth Kirby
Hello! I am Rev. Ruth Kirby and I live in Ashland Oregon. I have been teaching Science of Mind classes for over 24 years and I love it! I have been a CSL Practitioner for 24 years and a CSL Minister for 16 years.
I founded a Center for Spiritual Living in Ashland, Oregon and was the Senior Minister there. I have been a Youth Minister, founded a Teaching Chapter, and helped with Launching Pad, a CSL Young Adult Focus Ministry.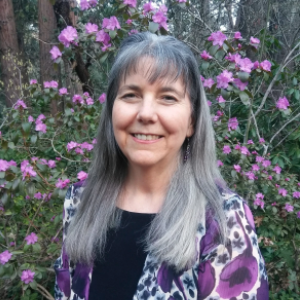 I have been married for almost 23 years and have one son who just turned 22. I also have years of experience with Improv Acting and love to use it in my teaching, because life is an improv! I am also an ICF certified Life Coach, incorporating Neuro-Linguistic-Programming (NLP), Science of Mind principles and goal achieving techniques resulting in powerful processes for personal transformation. I help clients by phone and in person to come into their power and create wonderful joyful lives. For more information about me see www.ruthkirby.com
Meanwhile, I hope to see you in a Centers for Spiritual Living class real soon and feel free to send in a question, I would love to hear from you. 
Textbook
Science of Mind by Ernest Holmes
There are multiple editions of the Science of Mind. It is recommended that students purchase the edition by Tarcher-Putnam. Other editions may have different content and/or page numbering.
ISBN-13: 978-0874779219