The Art & Science of: Spiritual Mind Treatment
Saturdays, September 17 – November 5, 2022
10:00 a.m. to 12:30 MT / 4:00 p.m. to 6:30 p.m. GMT
$245
Taught by Rev. Marie Kirkland
This course explores the principles and practices of Science of Mind with an emphasis on the use of daily Spiritual Mind Treatment. Combining the principles of Science of Mind and practice of Spiritual Mind Treatment offers a dynamic training opportunity for students to engage in Intentional Manifestation, and allows one to heal, overcome challenges, and change the conditions of one's own life and in the lives of others.
About Marie Kirkland
Rev. Marie Kirkland is the founder and Spiritual Director of the Living Aligned Virtual Ministry. Her community brings people together to experience the power of alignment through practical spirituality, inviting each person to live intentionally, deepen relationships, and live aligned and forward while doing their meaningful work in the world.
Through her practice of living with an open heart, she inspires sacred conversations that lead to self-discovery, facilitates classes that evoke curiosity, and empowers individuals to navigate life's intersections in alignment. As the host of the podcast, Living Aligned Living Forward, Rev. Marie interviews spiritual leaders who share stories, practices, and lessons that have propelled them forward. Rev. Marie's sacred service extends outside of her virtual community where she currently serves on several Centers for Spiritual Living committees.
Her ministry is the beneficiary of her applied education in the areas of spirituality, business, psychology, and communication. Rev. Marie is a graduate of Holmes Institute, the School of Spiritual Leadership, and the Jack Welch Management Institute at Strayer University. She is currently pursuing a doctorate in Psychology with a specialization in spiritual psychology.  She is a contributing author in the Amazon Bestselling book Speaking Your Truth, Volume II. Her book, Doing Less to Become More, is forthcoming.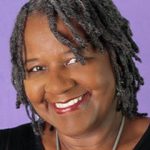 Contact Rev. Dr. Petra Weldes