Mental Equivalents
Tuesdays, July 11 – August 8, 2023
5:30 to 8:00 p.m. MT / 11:30 p.m. to 2:00 a.m. UCT
$170
Taught by Rev. Ruth Kirby
(payment plan available-email SpiritualDevelopment@csl.org for more information)
This is Core course based on the teachings of Science of Mind. Leap into a state of true potential by activating the powerful Law of Mental Equivalents. For every formed thing in the Universe there is a corresponding mental image. Discover how to measure and expand thinking to create a larger mental image so that one's greatest desires may demonstrate.
Mental Equivalents includes five sessions:
Session 1: Current and Desired State of Mental Equivalents
Session 2: More and Less in Life
Session 3: Willingness and Obstacles
Session 4: Tools You Can Use
Session 5: The Plan
About Rev. Ruth Kirby
Hello! I am Rev. Ruth Kirby and I live in Ashland Oregon. I have been teaching Science of Mind classes for over 24 years and I love it! I have been a CSL Practitioner for 24 years and a CSL Minister for 16 years.
I founded a Center for Spiritual Living in Ashland, Oregon and was the Senior Minister there. I have been a Youth Minister, founded a Teaching Chapter, and helped with Launching Pad, a CSL Young Adult Focus Ministry.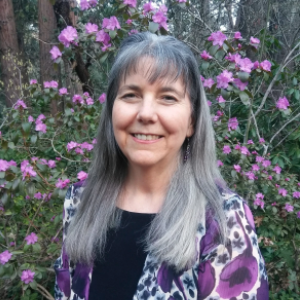 I have been married for almost 23 years and have one son who just turned 22. I also have years of experience with Improv Acting and love to use it in my teaching, because life is an improv! I am also an ICF certified Life Coach, incorporating Neuro-Linguistic-Programming (NLP), Science of Mind principles and goal achieving techniques resulting in powerful processes for personal transformation. I help clients by phone and in person to come into their power and create wonderful joyful lives. For more information about me see www.ruthkirby.com
Meanwhile, I hope to see you in a Centers for Spiritual Living class real soon and feel free to send in a question, I would love to hear from you.