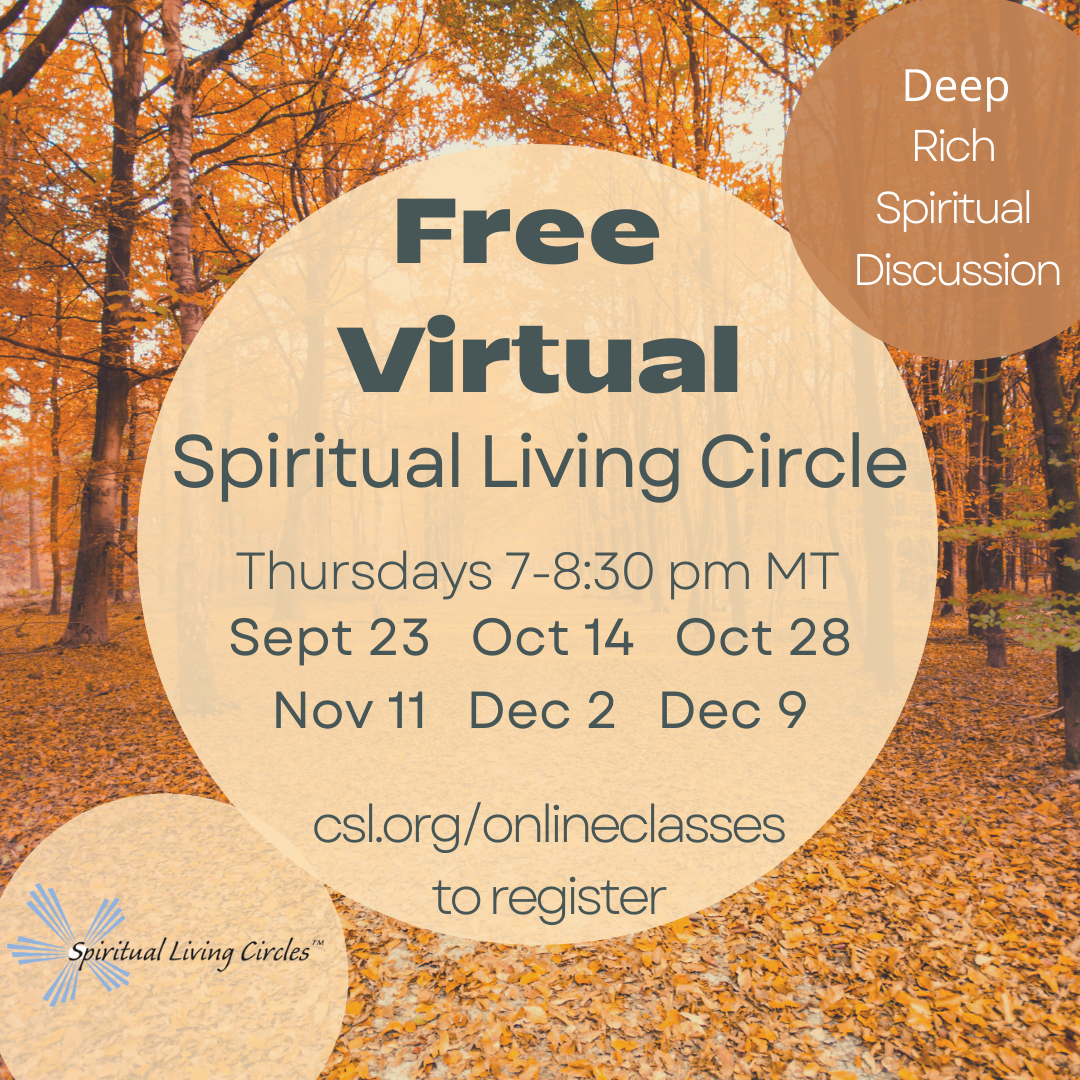 Connect in rich fulfilling conversation. Come together in safety, virtually, at NO COST to discuss articles from the Science of Mind magazine in a group of people interested in exploring and living the philosophy of practical spirituality.
Anyone can participate in this FREE online Zoom discussion group. A copy of the current month's Science of Mind Magazine is very useful – with advanced registration a copy of the discussion guide will be made available to you.
Anyone can be part of our Spiritual Living Circles program! The concept is simple. You invite a small circle of friends to discuss the ideas on living a spiritual life as described within the pages of Science of Mind magazine. We provide complimentary monthly discussion guides to support your conversations!
Once registered, you and your members will receive an email with a link for a free six-month digital subscription to the Science of Mind Magazine.
* Currently, the magazine is only available in English.
For more information, contact: circles@csl.org.