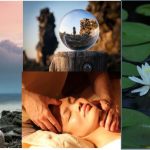 This course expands on your current knowledge of Science of Mind Principles and Practices through study of the interrelationship between Spirit, Mind, and Body. This discovery is based on the principles of Science of Mind as well as current research in the scientific fields of medicine and quantum physics. You will also employ spiritual practices to apply these ideas in your own daily life.

Textbooks:
Science of Mind by Ernest Holmes
ISBN-13: 978-0874779219
Mind Over Medicine by Dr. Lissa Rankin
ISBN-13: 978-1401939984
Please note: You are not completely registered until tuition is paid. Credit for this course is not issued until tuition has been paid in full.