News and Brews
What's Brewing in Education? New curriculum, a new workshop, and new changes. Join Rev. Nicole Merges and Rev. James Peak for the June Education Uplift and get all the news about new curriculum available and coming and find out about the workshop between Advanced Consciousness Studies and Professional Practitioner Studies and how you might be able to teach it for free. Education is evolving at CSL, At this Education Uplift, your opinion can influence the future.
Presenters: Rev. Nicole Merges & Rev. James Peak
About Rev. Nicole Merges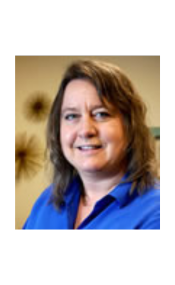 Rev. Nicole Merges uses a light-hearted and relatable way to teach and live the spiritual principles and practices Science of Mind teaches. She believes everyone has a unique gift to give the world, and by exploring and living a spiritual life, we create a fulfilling and purposeful life for ourselves.
Rev. Nicole has been a CSL minister since 2009 and holds a Masters of Arts in Consciousness Studies from the Holmes Institute. She has worked with Centers for Spiritual Living Home Office since 2014 and is currently serving as the Director of Spiritual Education and Professional Development. Her role oversees Certificated and Practitioner Education, Professional Development, online education, CSL Speaker Series, and the Spiritual Living Circles Program. 
She currently resides in Utah and loves to spend time skiing and enjoying the mountain environment in which she lives. 
About Rev. James Peak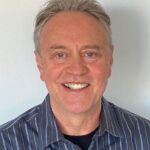 Rev. James Peak has been supporting people in their spiritual growth for over twenty-five years. He is known for his fun and unique, yet deeply spiritual approach to life; and is passionate about teaching universal principles in ways that people can relate to and use in their everyday lives. Rev James believes learning about and practicing unconditional love is a prime key to living in a powerful, creative, and joy filled way. He is an Ordained CSL Minister, has served as a Senior Minister of a local community, and is currently the Education Program Coordinator at CSL Home Office in Golden, CO. Rev. James holds a Bachelor's degree in Management Information Systems from the University of Phoenix and a Master's degree in Consciousness Studies from Holmes Institute – San Diego.
He enjoys living among the pines in the foothills of the Rockies, hiking, and golfing.
Education Uplift July 5
Registration opens June 8
Storytelling in the Classroom
The Presenter will guide you through an experience and discuss the benefits of Connection to students through physical, mental, emotional and energetic communication
Education Uplift workshops run on the first Wednesdays of the month, from 10:00 a.m. – 11:30 a.m. MT. It is a free set of classes offered by the Spiritual Development Education Department to assist teachers of Science of Mind certificated education. Each program is developed to highlight new education features, to improve the enrollment and re-enrollment of students in your community, or to address useful topics for providers of certificated education. To access recordings, log into Our Community, click on the Education Uplift tile, then recordings.