On the Road to Enlightenment
Don't Take the Bypass – Pt 2
Part II – Oct 5
You can take Part 2 without taking Part 1, but the recording for Part 1 is available in Our Community.
It's easy to fall into the trap of using our teaching to bypass the real world challenges that face our students, yet Ernest Holmes' teachings continue to be relevant in our world today. When we inadvertently encourage bypass, it demands such a culture of unattainable perfection, people do not feel safe to show up authentically. Authenticity and safety are imperative to maintaining and growing a vibrant and vital spiritual community. By recognizing and addressing bypass when it arises in our classes, teachers can ensure that Science of Mind is used to support our students no matter where they are in their life journey.
Join us for this interactive two part series as we explore the common situations where bypass shows up and some techniques to address it in the classes we teach.
Presenters: Rev. Ryan Alexander & Rev Kris Ashley
About Rev. Ryan Alexander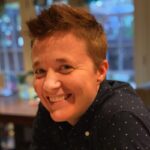 Rev. Ryan Alexander is a graduate of Holmes Institute and co-founder of Soul Evolution Collaborative, an outreach ministry of the Orlando Center for Spiritual Living. Holding an undergraduate degree in Religion and Philosophy with a minor in Ethics, as well as a Master's degree and clinical license in Social Work, Ryan brings both a spiritual and psychological understanding to ministry and program development. Their clinical work has encompassed grief therapy and end of life care in both the individual and group setting. Their passion for the Science of Mind teaching informs both their clinical practice and ministry, with the intention of individual transformation and communal evolution.
About Rev. Kris Ashley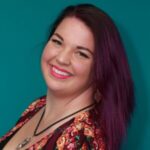 Rev. Kris is the Senior Minister of Celebration Center for Spiritual Living located in Falls Church, VA, part of the DC Metro. She has over a decade of experience developing, creating, and leading rituals and ceremonies as a certified Tantrica, Minister, and Retreat Co-Leader. She has created and led a wide variety of ceremonies and rituals for a diverse range of audiences, 1:1, in small groups, and large communities.
Rev. Kris is a rEVOLutionary possibilitarian, social artist, spiritual badass, global transformationist and truth-teller. She loves to explore the lines between the mystical and the mundane, the sacred and the profane. She has an inherent gift of holding paradoxes and seeing life from many angles. She is committed to always telling the truth in love and is willing to have the challenging conversations that are necessary for individual and collective growth. She believes that all people deserve freedom, love, respect, equality, safety, and happiness, and she strives to live by these values in all that she does.
Education Uplift Nov 2
Essential Jesse:
Bringing Essential Ernest
Alive in the Classroom
Education Uplift Dec 7
Inclusion in the classroom:  
We all belong!
Rev Dr. Jesse Jennings talks about the creation of the book "Essential Ernest" which he authored and provides insights on the course — why he chose the things to include in the book and why these are the "essential" Ernest Holmes writings.
We all know intellectually that we belong, however, do we always act inclusively? Join members from the DEI committee this month as we dive into a greater understanding of ways that we as teachers can be more inclusive.
Education Uplift workshops run on the first Wednesdays of the month, from 10:00 a.m. – 11:30 a.m. MT. It is a free set of classes offered by the Spiritual Education, Spiritual Development Department to assist teachers of Science of Mind certificated education. Each program is developed to highlight new education features, to improve the enrollment and re-enrollment of students for your Center, Teaching Chapter, or organization, or to address useful topics for providers of certificated education. To access recordings, log into Our Community, click on the Education Uplift tile, then recordings.