An Intimate Session with Dr. Lloyd Tupper student of Raymond Charles Barker and the introduction of the new Spiritual Development Education course with Rev Nicole Merges, Director of Spiritual Education and Dr. Pamela Grey curriculum contributor and author of the companion workbook for the new course.
In this session, Rev. Nicole Merges presents an overview of the new course: The Power of Your Decisions. This course is based on the classic text "The Power of Decision" Written by Raymond Charles Barker and uses the workbook "Power Your Decisions" written by Dr. Pamela Grey designed to be used with Barker's text.
Dr. Grey also interviews special guest, Dr. Lloyd Tupper. Hear Dr. Lloyd Tupper's witty commentary and engaging stories about his close friend and teacher, Raymond Charles Barker.
Participants will gain a wealth of connection with the material and a greater understanding of the man who wrote the original inspiration for this new course.
About Rev Dr. Lloyd Tupper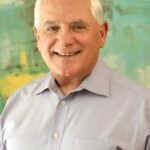 Rev Dr. Lloyd Tupper has been learning and teaching spiritual principles to practitioners, ministers, and students for over forty years. He is a captivating teacher with the unique ability to invoke deeper trans-formative understanding of the promises of an abundant life of health, wealth, love and happiness.
Dr. Tupper first met Dr. Barker in 1968 at The First Church of Religious Science in NYC. He soon became his student and eventually his friend. As a Science of Mind minister for over 40 years, Dr. Tupper taught and lectured on the principles put forth in Barker's books. "The Power of Decision" has never failed to deliver significant impact and influence to its readers. Rev. Dr. Tupper has pondered the writings of Judge Thomas Troward since 1974, and is considered among very few, an ultimate authority on Troward's remarkable genius. He now resides in Marin County and also has a home on Cape Cod.
About Dr. Pamela Grey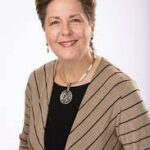 In 2016, Dr. Pamela Grey established the Advancing Mind Foundation. The Foundation promotes universal truths and principles as taught by the greats of the New Thought movement, while supporting education and nonprofit organizations throughout the United States and abroad. Since the year 2000, Dr. Grey has also been a licensed Practitioner with the Centers for Spiritual Living. She's spent 17 years on academic campuses, having served as an Assistant Scholar for Higher Education at The University of Florida and Director for Distance Learning at the Holmes Institute, which offers a Masters of Consciousness Studies degree. A prominent business owner in North Florida, Dr. Grey received her doctorate in Adult and Community College Education from North Carolina State University and her master's degree in Human Resource Economics from the University of Utah.
Education Uplift July
Registration Opens June 2nd
Education Programs That Thrive
A Panel
Multiple Guest Speakers
Discussion and Q & A
Education Uplift August
Registration Opens July 7th
What's New with Prac I & Prac II
& Prerequisites too
Leaders of some of the most successful education programs discuss how they run their programs, how they market their programs, and why their programs work.
An overview of all the new courses that have been released in 2021 and a preview of the new Practitioner I courses, "Advanced Consciousness Studies," for the Fall of 2022.
Education Uplift workshops run on the first Wednesdays of the month, from 10:00 a.m. – 11:30 a.m. MT. It is a free set of classes offered by the Spiritual Education, Spiritual Development Department to assist teachers of Science of Mind certificated education. Each program is developed to highlight new education features, to improve the enrollment and re-enrollment of students for your Center, Teaching Chapter, or organization, or to address useful topics for providers of certificated education.