The History of Spiritual Mind Treatment
To our Centers, virtual and actual, people come for the warmth, and stay for the substance. Spiritual mind treatment is our pinnacle practice. In this Education Uplift session, we'll look at treatment's origin and basis; clarifying its purpose; its steps (how many and why); the role of feeling; convincing the whole self; treating about others and collective conditions; why "highest good" isn't too vague to click; and tips for conveying all this in engaging, memorable ways.
Presenter Rev.Dr.  Jesse Jennings
About Rev. Dr.

Jesse Jennings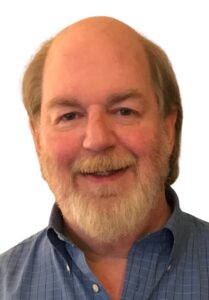 Now in his 38th year leading Creative Life Spiritual Center in Houston, Rev. Dr. Jesse G. Jennings serves as contributing editor, monthly columnist, and feature writer for Guide for Spiritual Living/Science of Mind magazine. He created The Essential Ernest Holmes book and class, and recently published More Than We Seem. In addition to his ministerial work and writing, Jennings teaches at regional campuses of the CSL School of Spiritual Leadership and leads classes, book studies, and discussions for the CSL global online community. 
Education Uplift Mar 1
Registration opens Feb 2
Beyond the Jargon
Transforming Science of Mind Speak into everyday language   
We are all one… but some of our languaging can be confusing and exclusionary. Learn how to communicate the concepts of SOM in understandable, up to date, and accessible wording.
Education Uplift workshops run on the first Wednesdays of the month, from 10:00 a.m. – 11:30 a.m. MT. It is a free set of classes offered by the Spiritual Education, Spiritual Development Department to assist teachers of Science of Mind certificated education. Each program is developed to highlight new education features, to improve the enrollment and re-enrollment of students for your Center, Teaching Chapter, or organization, or to address useful topics for providers of certificated education. To access recordings, log into Our Community, click on the Education Uplift tile, then recordings.