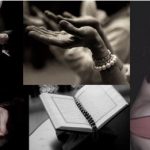 This is an Essential Foundational Course based on the principles and practices of Science of Mind. Living the best possible life takes practice, practice, practice. Discover proven practices that bring spiritual principle into action allowing you to manifest a desired goal or intention.
Through this course, which offers spiritual practices and their methods that you can begin using NOW, you will begin to see results and changes in your life.
Spiritual Principles and Practices includes five sessions:
Session 1: Principles, Practices, and Methods
Session 2: Personal Goal and Practice of Methods
Session 3: Practicing the Presence and Self Awareness
Session 4: Practicing Compassion and Gratitude
Session 5: Plan and Present
Required Textbook: This Thing Called You by Ernest Holmes
ISBN Number: 978-9562915878
Please note: You are not completely registered until tuition is paid. Credit for this course is not issued until tuition has been paid in full.