Self Mastery: Emergence of the True Self
Thursdays, January 27 – March 17, 2022 | 5:30 to 8:00 p.m. MT
$245
Taught by Rev. Jennifer Berkeley
Evolve and emerge into the fullness of your True Self. Live an awakened life by conscious choices. Discover Love-Centered Wholeness by participating fully in the creative process. Deepen and strengthen your awareness of the magnificence of who you are by living a rich life of joy, love, creativity and abundance.
Self Mastery is an experiential journey of deep discussion, powerful practices, fun exercises, and real results. You will explore the creative nature of thoughts, feelings, and beliefs as they show up in your life, and learn the art of living consciously and purposefully. By revealing and healing ideas that separate you from your divine nature, you can live in greater freedom as your authentic self, anchored in wholeness and grace.
"To realize that the Law of God is written in your own mind is to make available to you a power which can meet every need." (Ernest Holmes, This Thing Called Life)
About Rev. Jennifer Berkeley
Rev. Jennifer Berkeley, an ordained Science of Mind Minister is recently retired from pulpit ministry and putting her attention into traveling, educating, speaking and counseling.
She was licensed as a Science of Mind Practitioner in 1994, under the direction of Rev. Dr. Michael Beckwith where she became steeped in Science of Mind Principles and the commitment to its practice in her daily life.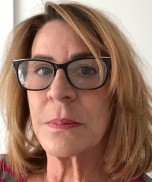 With a Master's Degree in Education and a Master's Certificate in Learning Design and Development, Rev. Jennifer has created and delivered high-end and blended learning programs for the corporate, private and spiritual sectors.
Most recently, she designed and developed two courses which have been introduced into the CSL Lifelong Learning Accredited Curriculum. She has been teaching the full Science of Mind accredited curriculum for more than a decade including licensed practitioner training and ministerial training workshops.
In her various roles as teacher, counselor, consultant and traveler she strives to create a sense of community where individuals can come together to discover and express their most authentic self in a productive and collaborative way.
Contact Rev. Jennifer Berkeley