Support CSL's Expansive Mission
Your tax-deductible gift supports the Science of Mind teaching and helps transform minds, hearts and lives through our work:
Leading-edge, accredited education
Tools and support for ministers and practitioners
Professional development courses for the public
Youth and Family programming
Diversity Equity Inclusion initiatives and Sacred Activism
World Ministry of Prayer
Grief and Prison Circles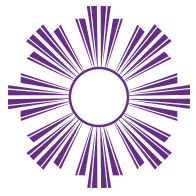 Science of Mind Foundation
Ensuring the legacy of Science of Mind to provide spiritual tools to transform lives and bring positive consciousness into the world. The Science of Mind Foundation supports the inclusive, life-enhancing, spiritual practices of Science of Mind, which honors all people and all paths to God.
We thank you and honor your generosity. Together, we are making a positive difference around the world.