Donate Today
Contribute to our mission of creating a world that works for all. We envision all people, all beings and all life as expressions of God. Your generosity supports our this vision through outreach efforts like:
World Ministry of Prayer
Global Services
Disaster Relief
Youth & Family Ministries
Teen Camps
Education
Holmes Institute
A New Day for Science of Mind Magazine
Our beloved magazine, the bedrock for Centers and spiritual seekers for the past 96 years, may not reach its 100th birthday. By selecting "Science of Mind Magazine" under "Donation Type," your gift will go directly to sustaining this cherished publication.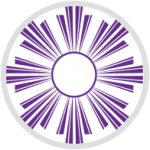 Science of Mind Foundation
Ensuring the legacy of Science of Mind to provide spiritual tools to transform lives and bring positive consciousness into the world. The Science of Mind Foundation supports the inclusive, life-enhancing, spiritual practices of Science of Mind, which honors all people and all paths to God.
We thank you and honor your generosity. Together, we are making a positive difference around the world.