Centers for Spiritual Living consists of communities worldwide united by their love of Science of Mind, their passion for personal and global transformation, and their shared vision of a healthy, loving world.
People have always formed communities so that they can be part of a group. We want to surround ourselves with those who share our values and vision and are inspired to change the world for the better. We choose communities that enhance our lives because of the mutual support and benefits of shared inspiration, information, and experience.
As a CSL Member Community, you belong to a family of more than 400 ministries and works in more than 30 countries around the world.
Together, we are CSL.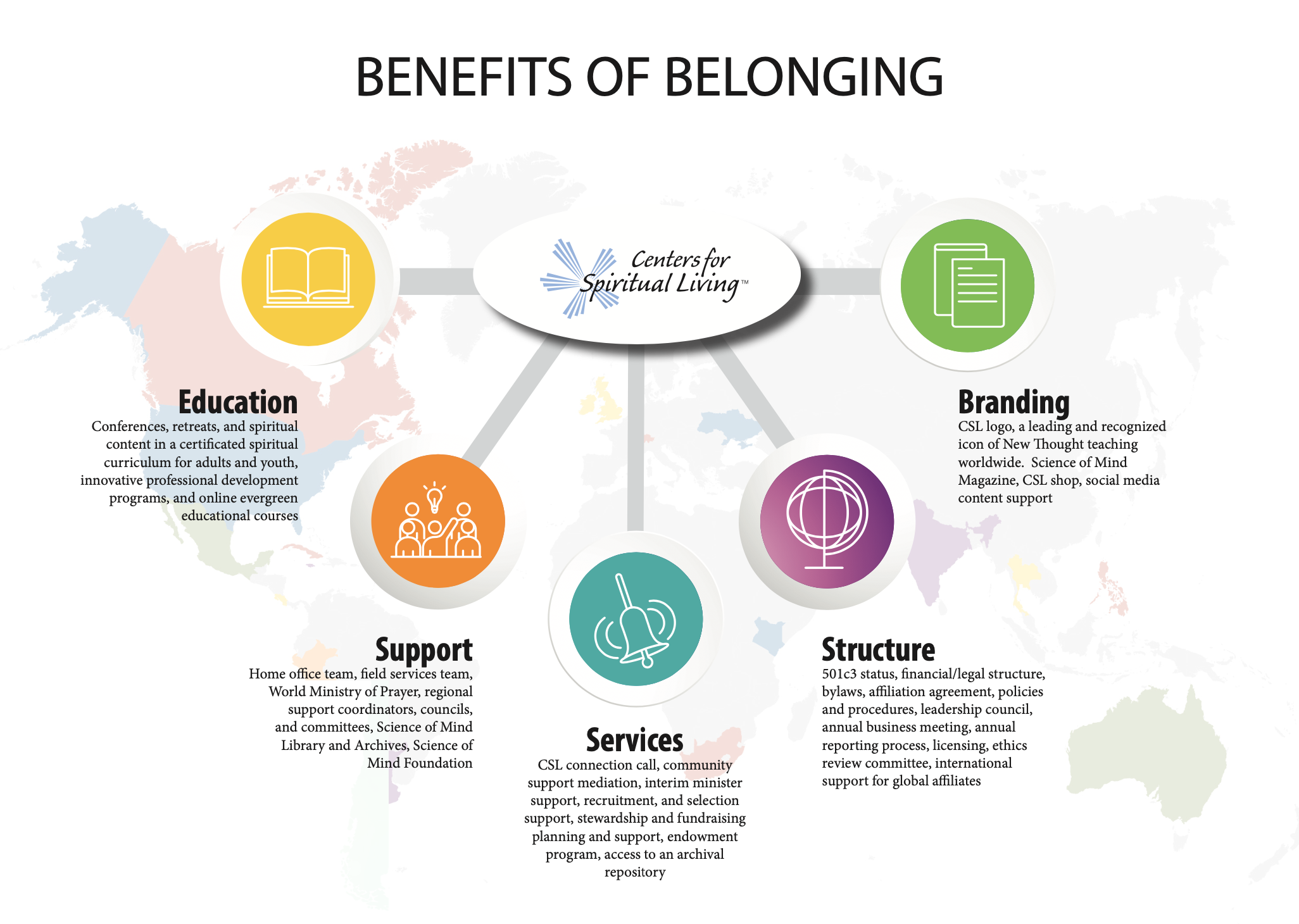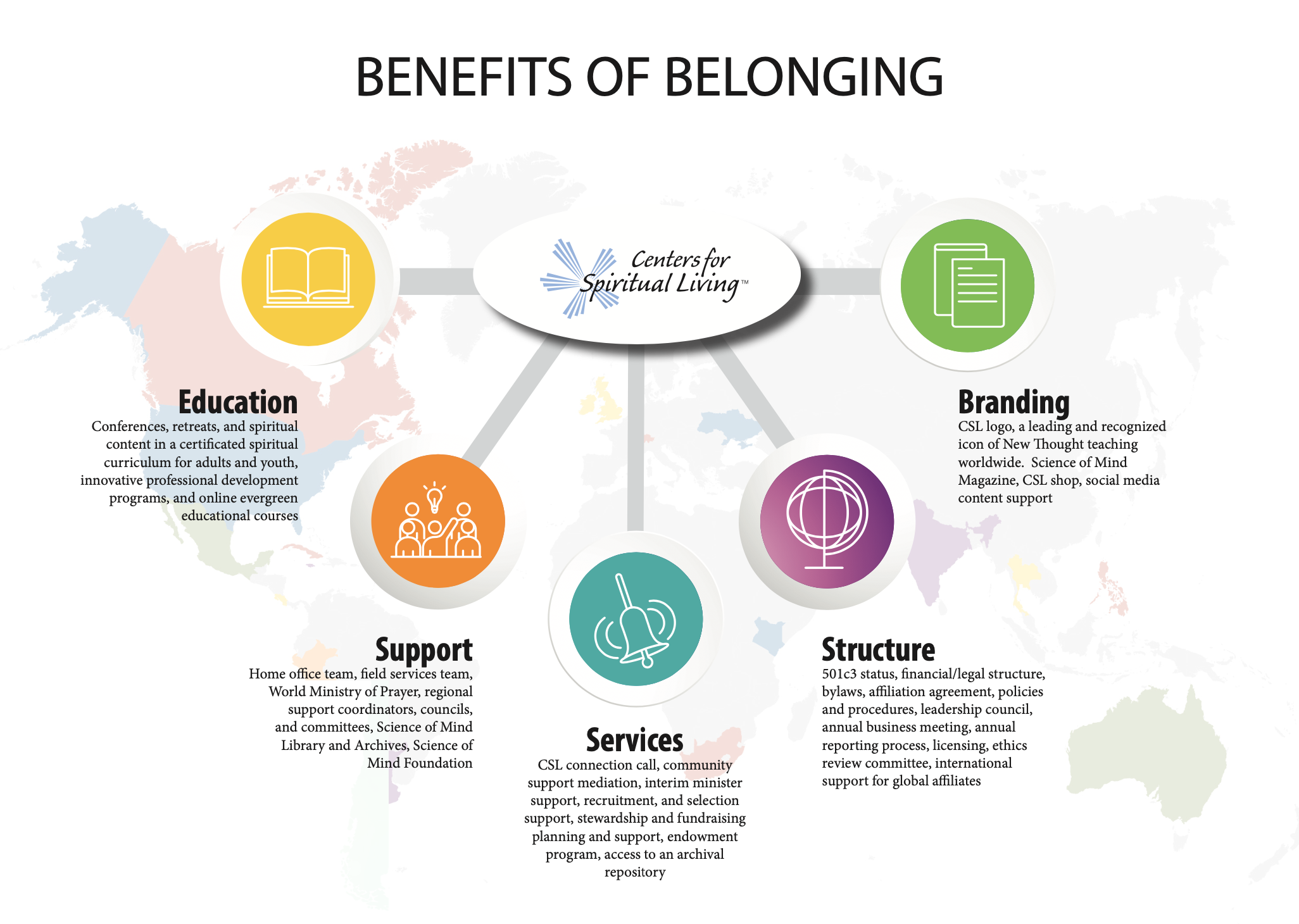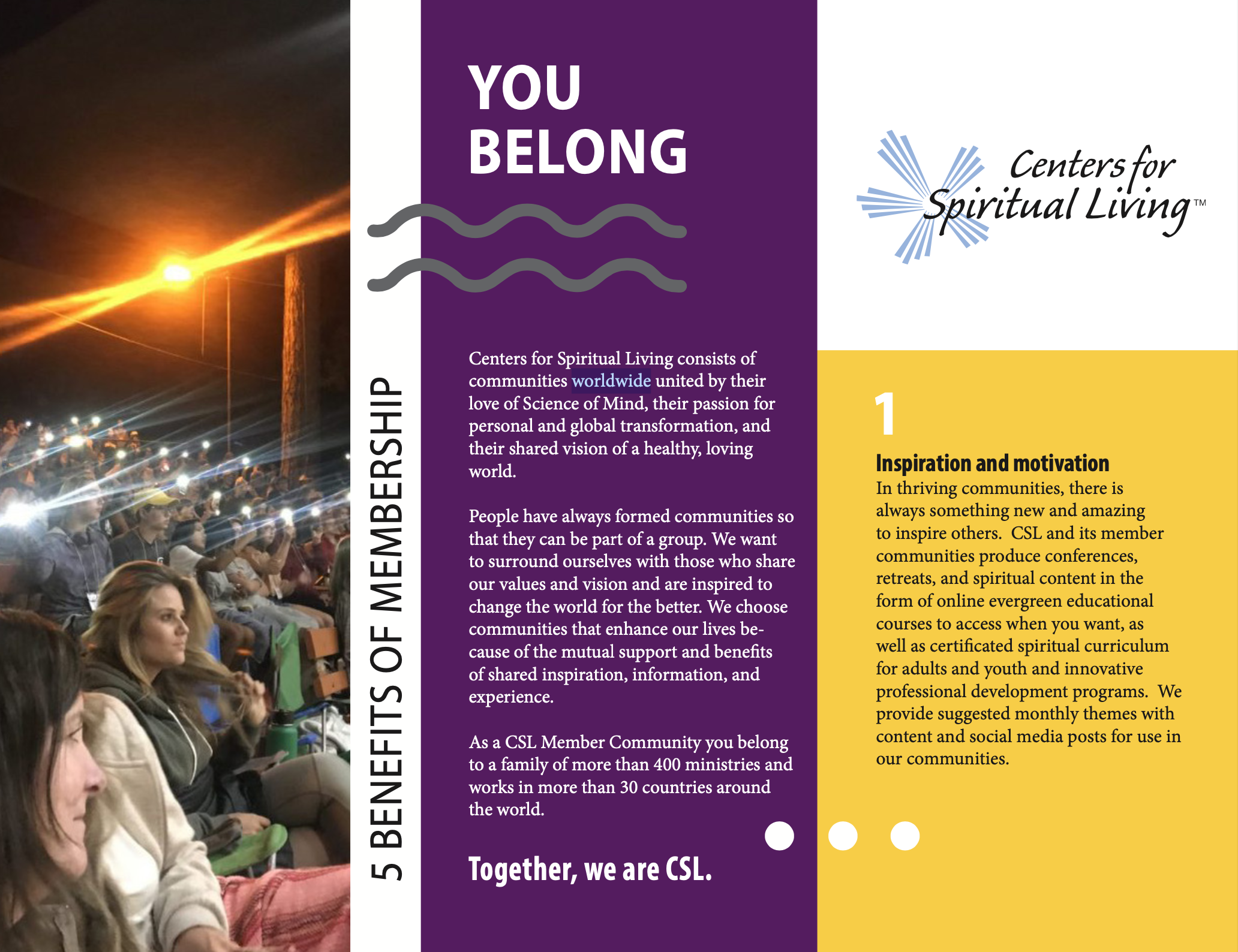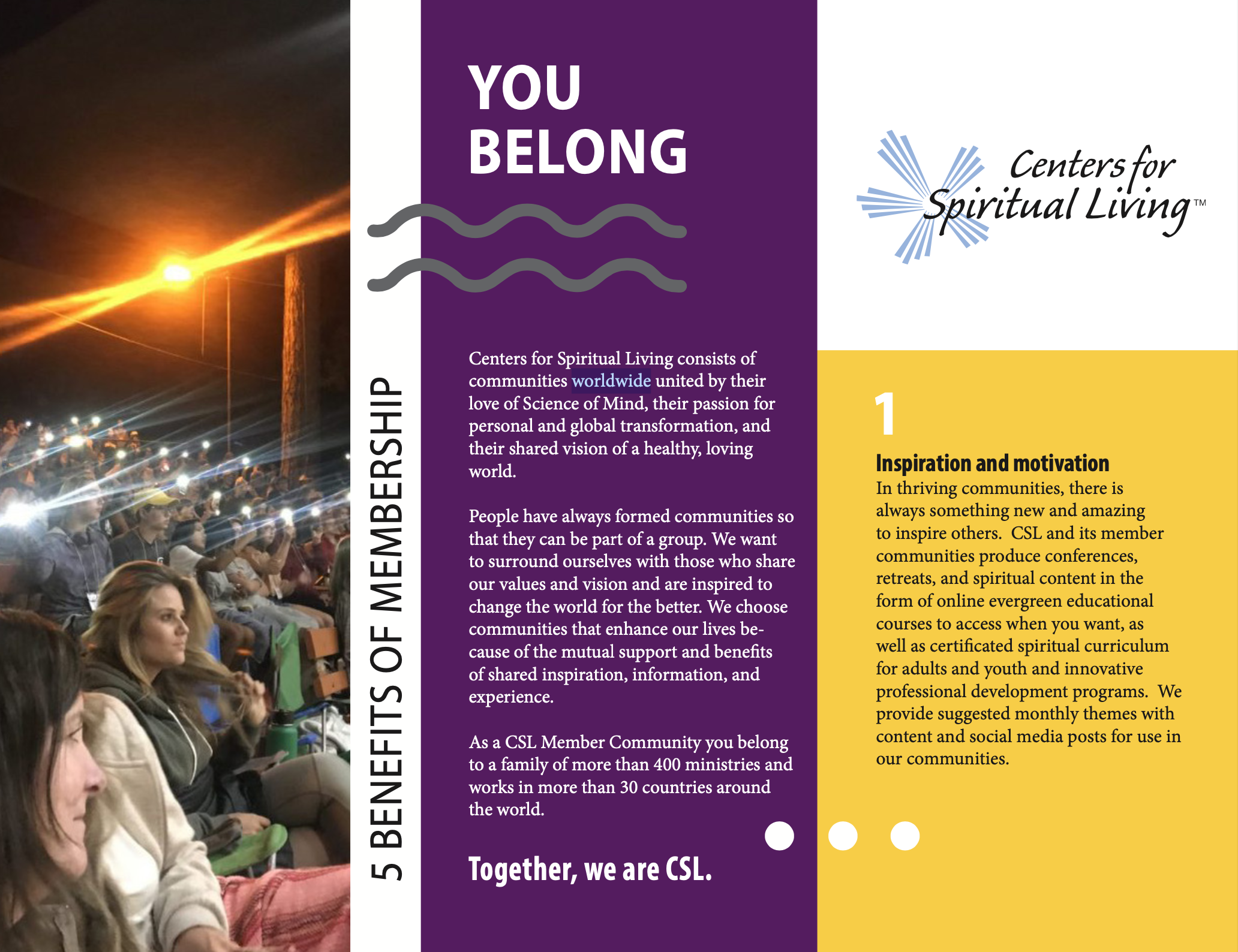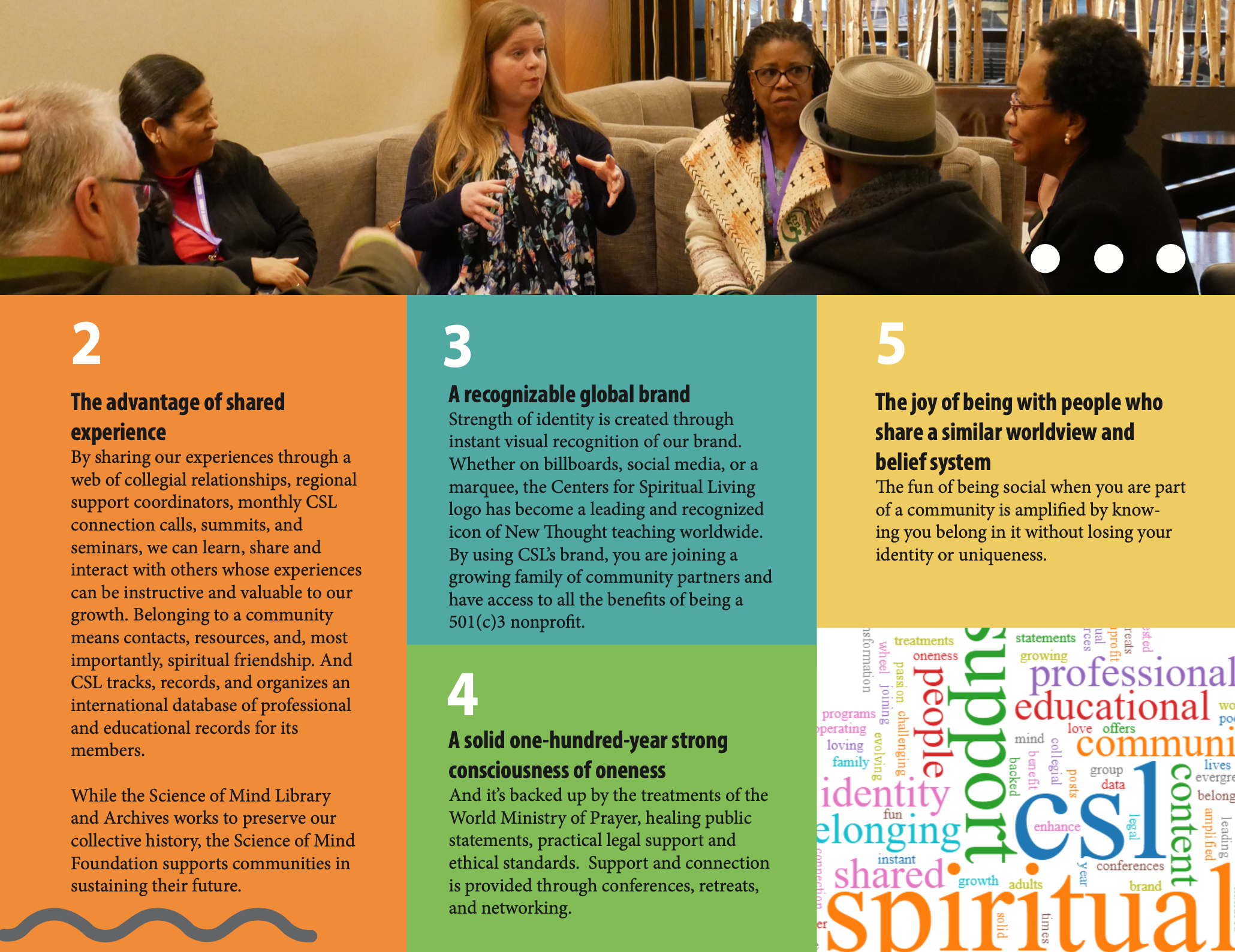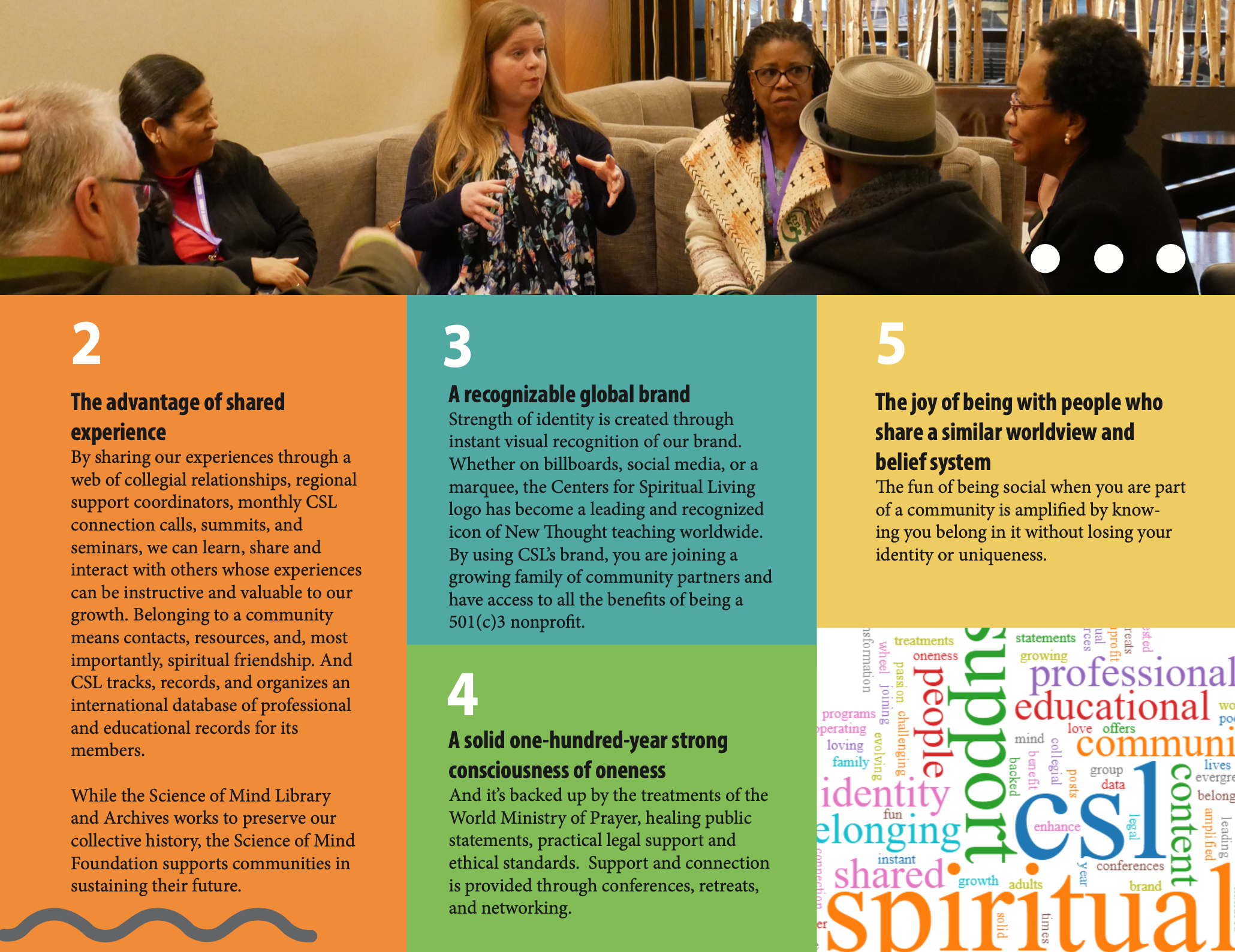 About Centers for Spiritual Living
Based in Golden, Colorado, Centers for Spiritual Living™ is a global community comprised of more than 400 spiritual communities, teaching chapters, study groups and other ministries in 30 countries. These communities teach a New Thought philosophy that brings religion and science together and offers spiritual tools to transform personal lives and help make the world a better place.
If you are looking for a warm, dynamic, loving community of like-minded people, we encourage you to use our global map to find one of our many spiritual communities and claim the life your soul is seeking.